The Foreign Teachers Committee——Promote the Development and Regulation of the Foreign Teachers Industry
To explore the supply and demand and services of foreign teachers to China, guide the standardization and development of the foreign teachers market, we cooperate with overseas cultural and educational expert organizations, domestic intermediary service agencies and organizations employing foreign teachers to found The Foreign Teachers Committee in May 2016, which is the unique one in China. The committee expands foreign teachers channels to China and explores qualified educational resources. We went to several countries to investigate educational resources so as to alleviate the market in China, achieving cooperation with over 320 universities to publish recruitment information on their website. We guide regulations and industry development of foreign teachers market, optimize the environment for foreign talents to come to China and promote the construction of international teachers.
——Public Service Platform for Foreign Teachers
——Establish a Credit System for Foreign Teachers Industry
——Provide Norms and Standards for Foreign Teachers Industry
——Promote the Healthy Development of the Foreign Teachers Market
——Introducing foreign academicians and top experts to help technology innovation and kinetic energy conversion
Since 2017, we have taken the lead in organizing a series of "Foreign Academician and Senior Experts in China", and introduced more than 300 top experts such as foreign academicians and Nobel Prize winners to many local organizations in Shandong, Zhejiang, Jiangsu, Guangdong and Beijing. Some of them have already cooperated with local organizations. At present, three academicians have been selected by the State, and one academician has been teaching full-time at South China Normal University. In cooperation with Shandong Weifang, the British hydraulic pressure experts introduced for Tianrui Heavy Industry brought the world's leading hydraulic drive (rock drill) technology. An international technology transfer center and R&D center had been established. The two companies also cooperated to form a new company. The Dazhong Network reported it as "To speed up the conversion of old and new kinetic energy, fill the gaps in the domestic industry, Weifang re-created "China's first".
We cooperated with China International Technology Transfer Center to found Service Center for Foreign Academician Work Station to help all relevant organizations in various places to introduce foreign academicians, build stations, transfer technology, and transform and promote achievements. Currently, we are working with relevant localities to build local or regional sub-centers.
We work together with local governments to build International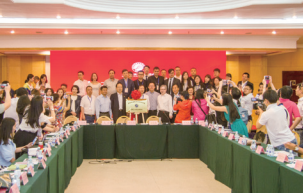 On May 29th, 2016, the founding ceremony of "The Foreign Teachers Committee" was held in Foreign Experts Hotel (Beijing)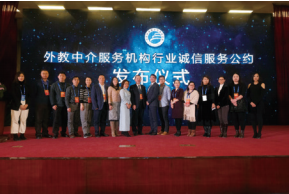 On January 19th, 2019, the "Industry Integrity Service Convention of Foreign Teacher Intermediary Service Agencies" was published by relevant domestic and foreign institutions engaged in foreign teacher intermediary services. At present, more than 60 organizations have signed the Industry Integrity Service Convention.